Well, yesterday ended by going to an outdoor movie at the zoo. It was free but the concessions weren't. I bravely handed two 7 year olds a wad of money and sent them to get popcorn. 2 bottles of Sprite, a bag of skittles and a Hershey bar returned albeit without any change. So back they went with a couple bucks more to retrieve said bag of slightly burnt, saltier than salty popcorn. I'm sure it was worth the "memories."
This morning was church as is our usual Sunday morning ritual and obligation. I then took one child to a LuLaRoe open house where she proceed to hug and name the mannequin. Then we bought a years worth of fruit at the farm stand and made a jaunt to Wegmans to buy tomato juice for Bloody Mary's. I made the unfortunate mistake of asking the child what to buy for dinner to which she answered that daddy had promised her fish. What kind of fish I asked, to which she replied "salmon." Upon arrival in the fish department I was directed to the WHOLE fish case which carried no salmon and only 3 Lionfish and a couple of Bronzini. It was then that I learned that salmon actually meant Lionfish and she wanted it so she could pop the eyeballs out. Not being one to thwart a future marine biologist, I (after several minutes of my trying to reason with a crying 7 year old) was happy to oblige and bought the specimen below. We named him Freddie.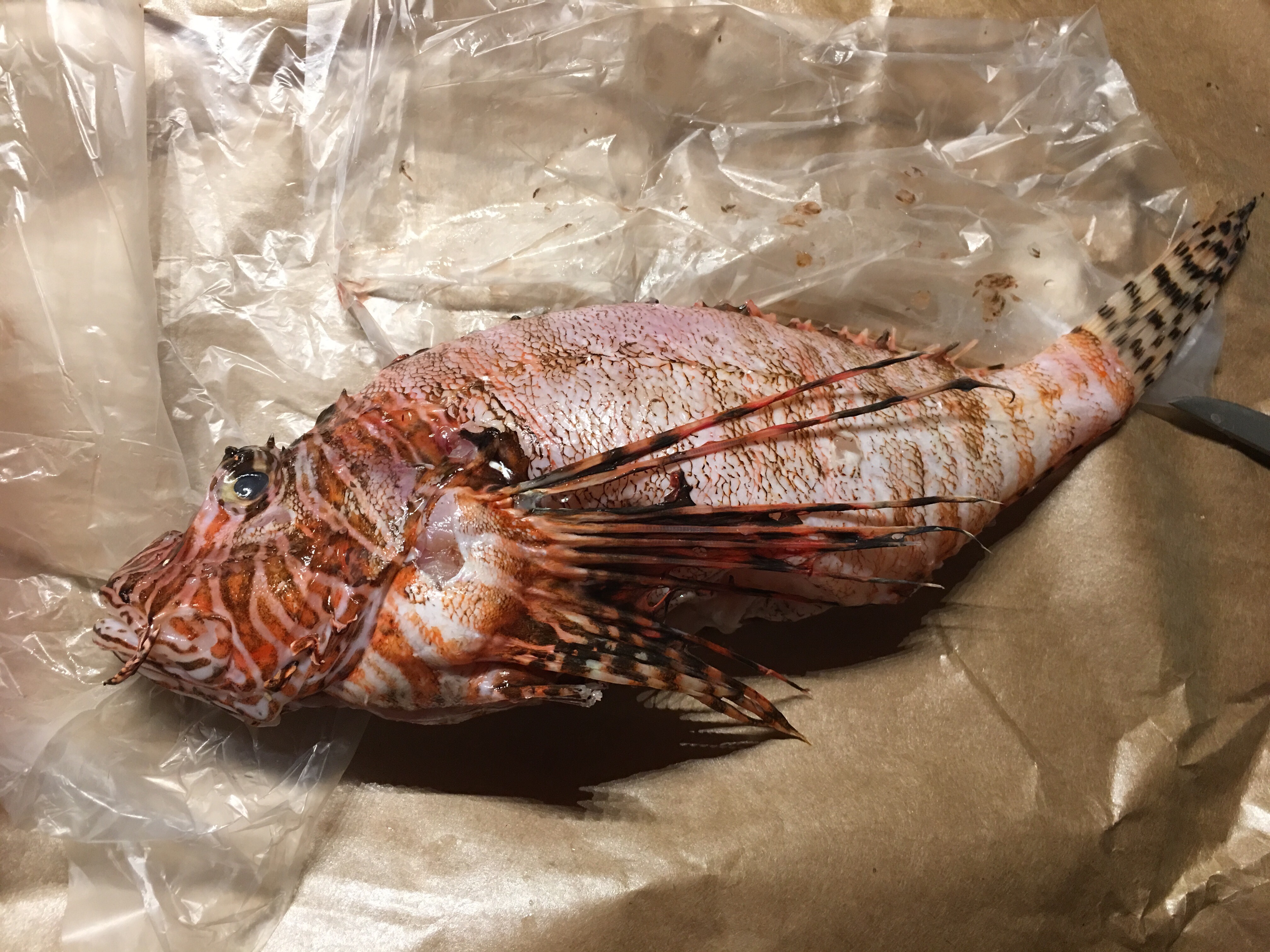 I subsequently returned home and plopped him in the fridge so I could sit on my deck and drink a Bloody Mary (I was fortifying myself to cut up Freddie) and read a bit. I got about 10 minutes before I had to get up again -Staycation is so relaxing- and then the sun went away behind some clouds and the good part of the day was officially over.  So I did what was reasonable and went inside and turned on my fake fireplace so I could pretend to be warm and continued reading until the pleas of the 7 year old to slaughter the fish and harvest the eyeballs was too great to ignore and I got up once again. What eventually resulted was 2 filets cut into bitesize pieces, fried and dunked in my "special sauce." To her credit the crying child ate almost her entire portion although she deemed my sauce "terrible" and she didn't resume crying until, about to consume the last piece she asked for duck sauce which, of course, we have none of. She eventually settled for a bowl of ice cream and a baguette with butter. That goes well enough with Lionfish.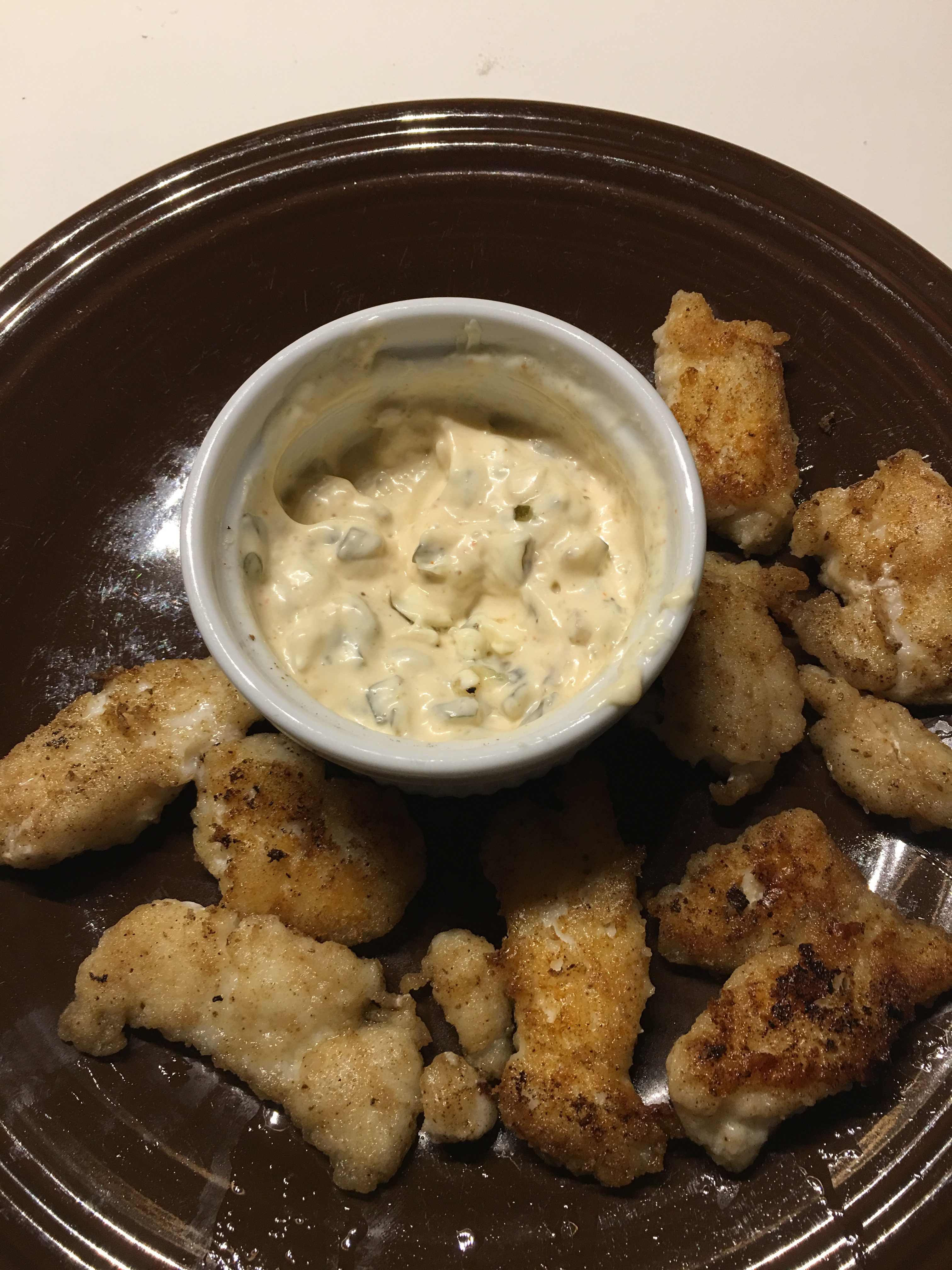 Oh, and she did get her eyeball.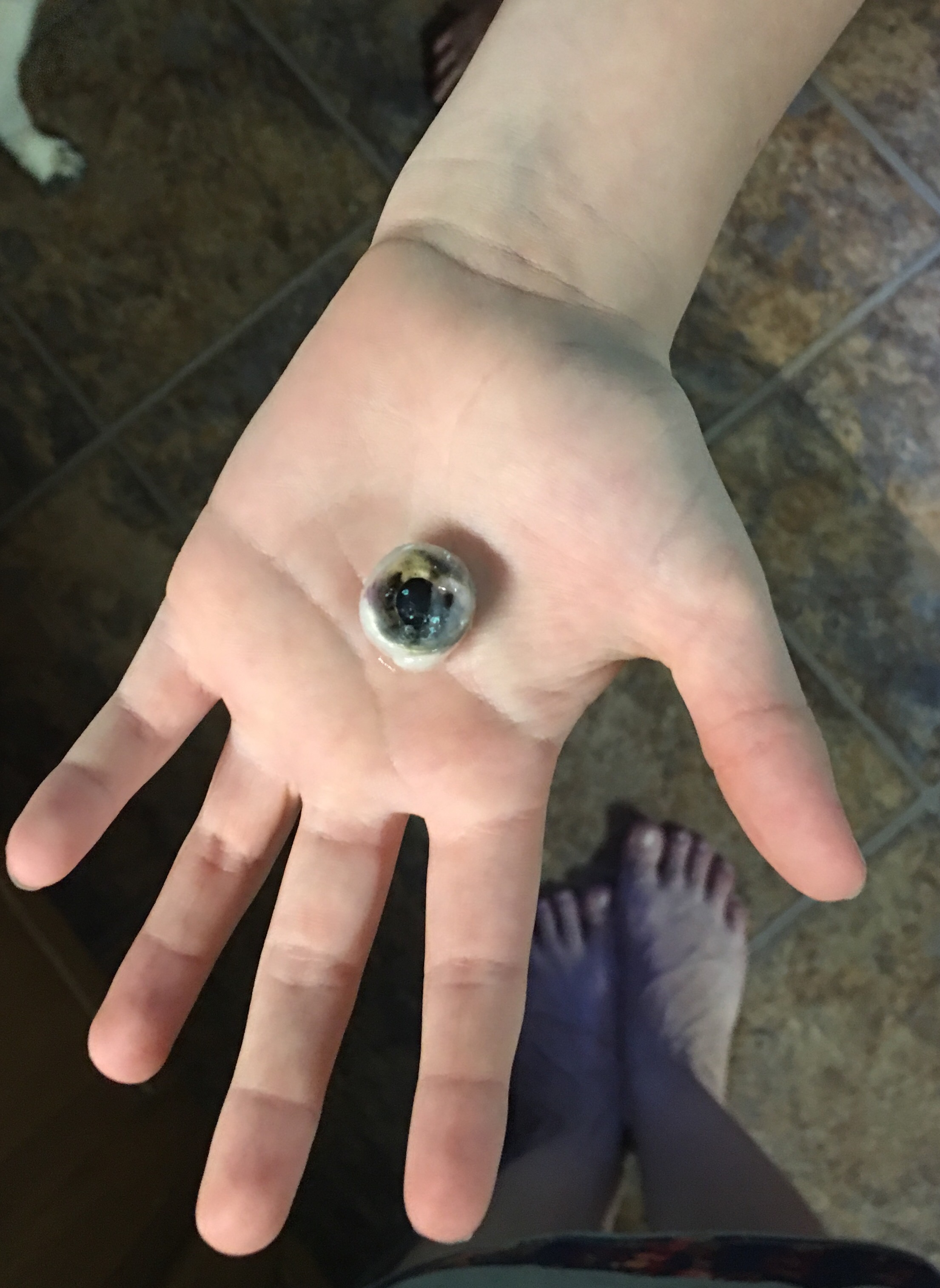 Amazingly this is not the first fish eyeball I have plucked and examined. In 7th grade I went to marine biology camp and dissected a bluefish. Fascinating. So how could I say no?  And it's almost like being at the ocean. Almost. Ya know. Without the ocean. Or sun. Or warmth.
Its raining now, because why not? Can't think of any more perfect ending to the perfect Staycation day.
Going to go drink myself into a warm oblivion next to the fake fireplace now. Stay tuned for Day 3. I'm sure it will knock your socks off.
Liz
SaveSave