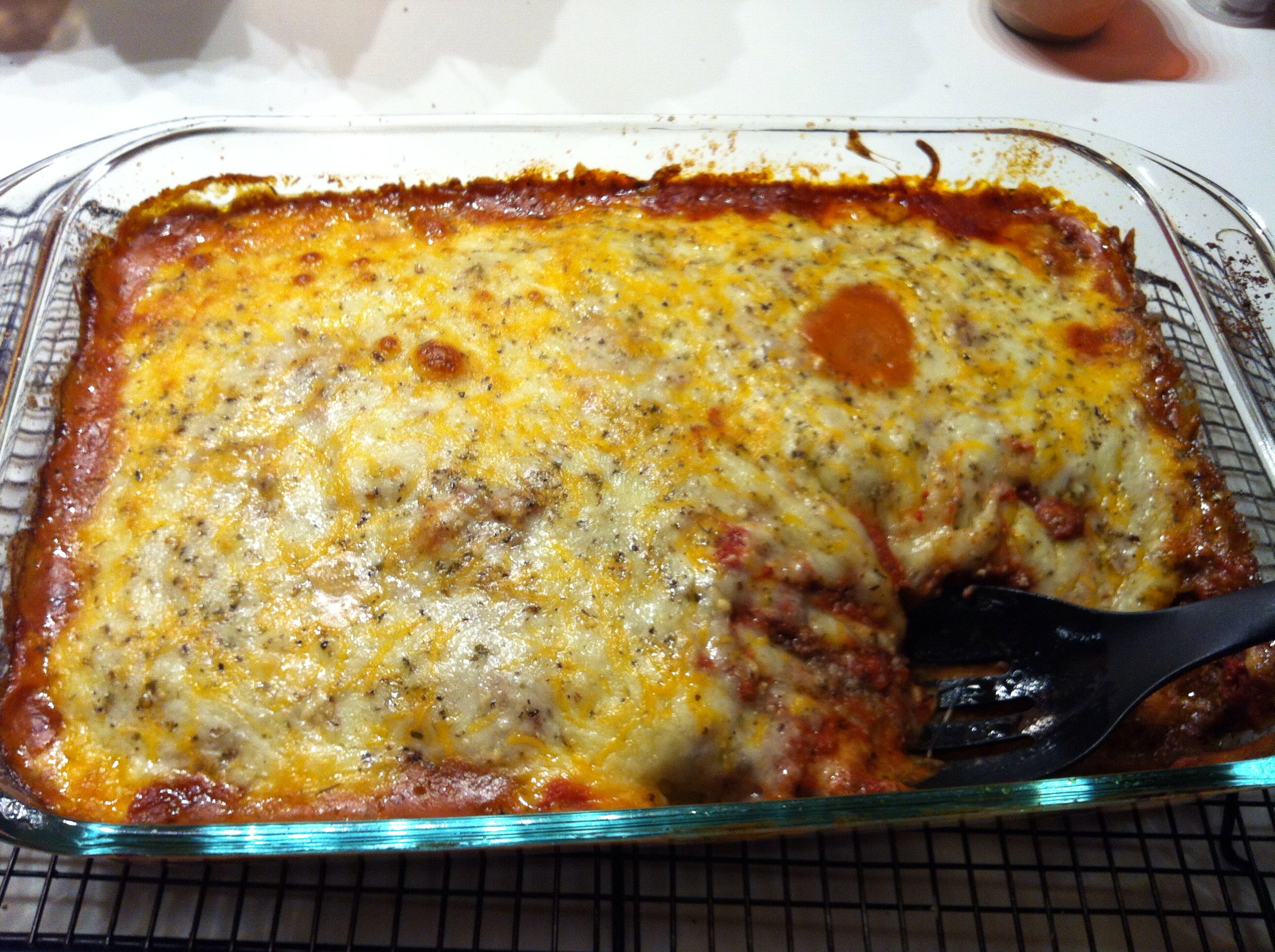 Oh my. This is sooooo good! This is how I cook: I have some stuff on hand, I throw it together and cook it. I usually don't use recipes. This was an on the fly idea tonight because I had pork cutlets but didn't want to go though the mess of frying them up and making side dishes. So I tried this instead. If you can pour stuff into a pan and turn on the oven, you can do this too 🙂
Pork Cutlet Parmesan:
Turn oven on to 400 degrees
In a 9×13 pan place several pats of butter.
Sprinkle an even layer of almond flour over the bottom of the pan.
Lay one package of thin sliced pork chops (from Aldi: about a pound) on top. It's ok if they overlap.
Sprinkle a layer of grated Parmesan cheese over this.
Then a layer of almond flour.
Then sprinkle with pepper, garlic powder, oregano.
Drizzle olive oil over this, about a tablespoon. It doesn't need to cover.
Bake for 15-20 minutes until it starts to bubble and brown. Remove from oven.
Pour spaghetti sauce in an even later to cover completely, about 2 cups. (I used left over homemade pizza sauce)
Sprinkle with shredded mozzarella to cover, about 2 cups. I had half a package of Aldi shredded mozzarella leftover that I used.
Sprinkle with more Parmesan, garlic powder and oregano.
Return to oven about 20 minutes or until bubbling and starting to get golden.
Enjoy!
I used all preshredded/grated cheese and literally just poured it in as I went. A truly one dish meal. Tres simple!!
Mangia!
Liz