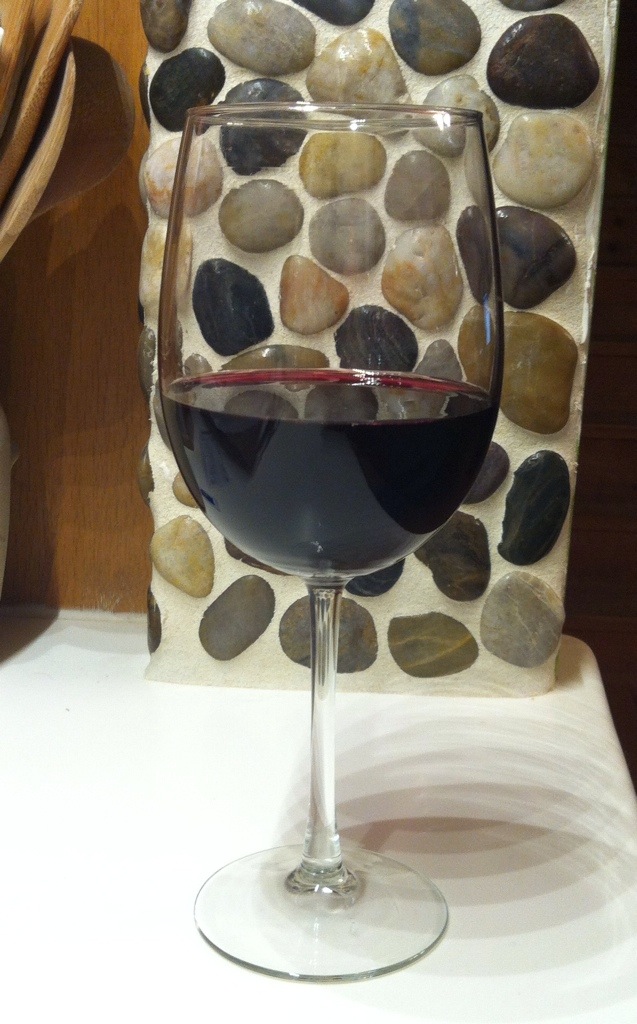 A glass of red wine is a beautiful thing.
Ok, so I don't really think I will find happiness in a glass of wine, although it may make me ever so teensy weensy more pleasant after a long day… However, the simple act of drinking your daily allotment out of a wine glass that might actually be appropriate for drinking red wine is a lovely thing.
I have always been a fan of eclectic. We have a drawer full of mismatched silverware, none of it do I recall purchasing. We have an assortment of odd drinking glasses. A good number of these used to be candle holders.  Our furniture doesn't match and was mostly purchased second hand. I mix styles of decor and don't really care if it matches. But when it comes to drinking wine I like the esthetic of a REAL wine glass.
I have gotten rid of many odd wine glasses and we were left with 2 glasses from a wine tasting we did in the Adirondacks that are too small for red wine and the wrong shape for white. (I know this sounds ridiculous to some people- but hear me out!) I also have a set of little blue glasses from my great aunt which, while cute and sentimental, don't cut it either (sorry Aunt Ruth).
So today I finally went out and bought 4 "real" wine glasses. I spared no expense and went for high quality. I flew to Switzerland and bought a set of $1500 crystal glasses handmade by mountain people in a remote area only visited by outsiders by special permission of the pope. They are amazing.
Alright so maybe that isn't quite what I did.
My lovely, simple, undecorated, red wine glasses came from Christmas Tree Shop and I spent a whopping $1.99 each. For a grand total of $8, I have glasses that make drinking my (box) wine a pleasure, look somewhat sophisticated (vanity), and I couldn't care less if they accidentally get broken (oh the recklessness!).  It's a win all around.
I should add that I also paid cash with my "allowance" so the other "adult" in our house can't complain too much if he doesn't like them. So there. :p
Now I can giveaway my adirondack winery glasses and give serious consideration to rehoming the blue glasses from Aunt Ruth.  But, that's where sentiment gets really hard. I am not particularly sentimental about anything and even rolled my eyes all year as my husband saved every scrap the girls made in school. But Aunt Ruth was and still is the one special person in my life that I miss above all others and will always wish I had one more day to spend with. I still tear up when I think about her.  Aaaand there I go…
So despite all of our efforts to simplify, minimize and declutter, there will always be something that tugs at our heart strings and will make it difficult to let it go. Some say to take a picture. Others say to keep one and give away the rest. But for me, well, although I have my lovely-but-don't-care-if-they-break wine glasses, the blue "Aunt Ruth" glasses are gonna hang around a little while longer, even if they are just "decor."  I'm not a perfect minimalist by any means.  I'm just a human who wants simplicity even its a bit complicated by little blue glasses.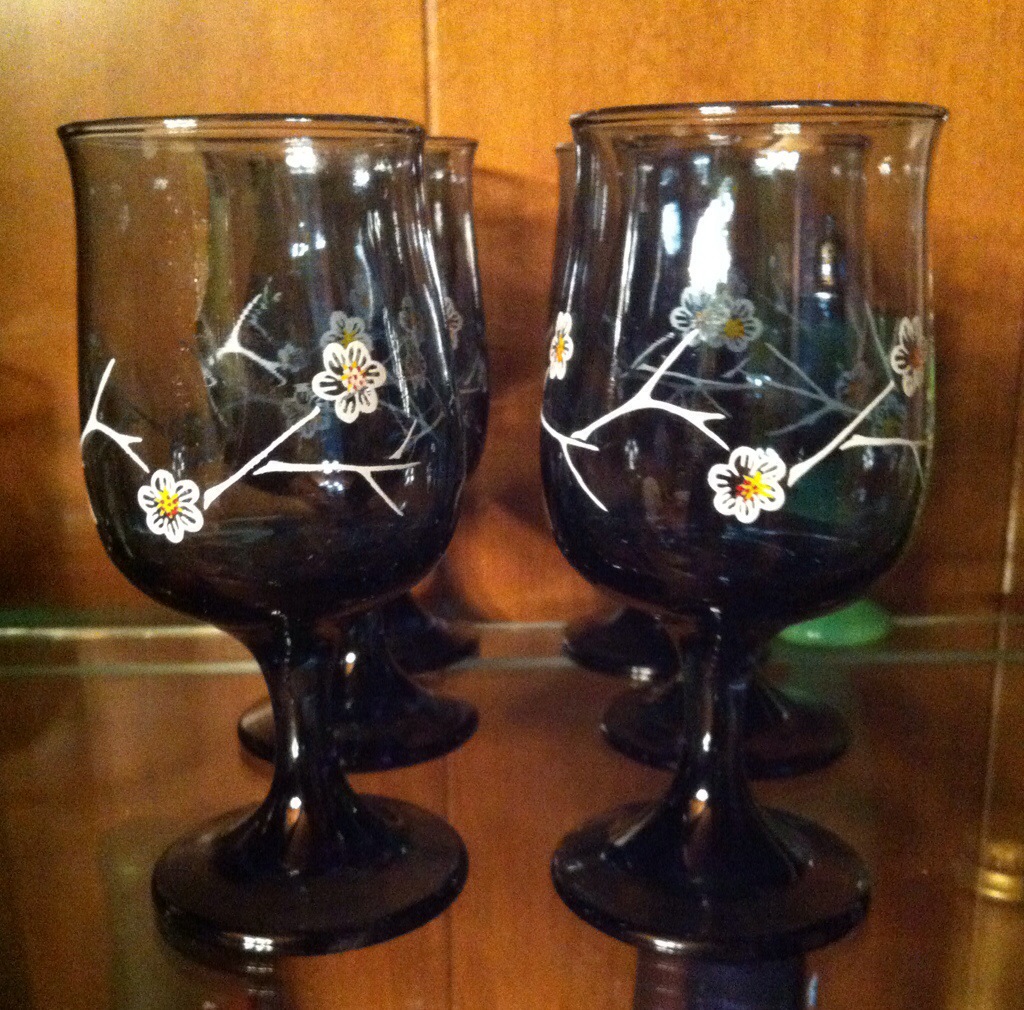 Love you Aunt Ruth <3
Liz