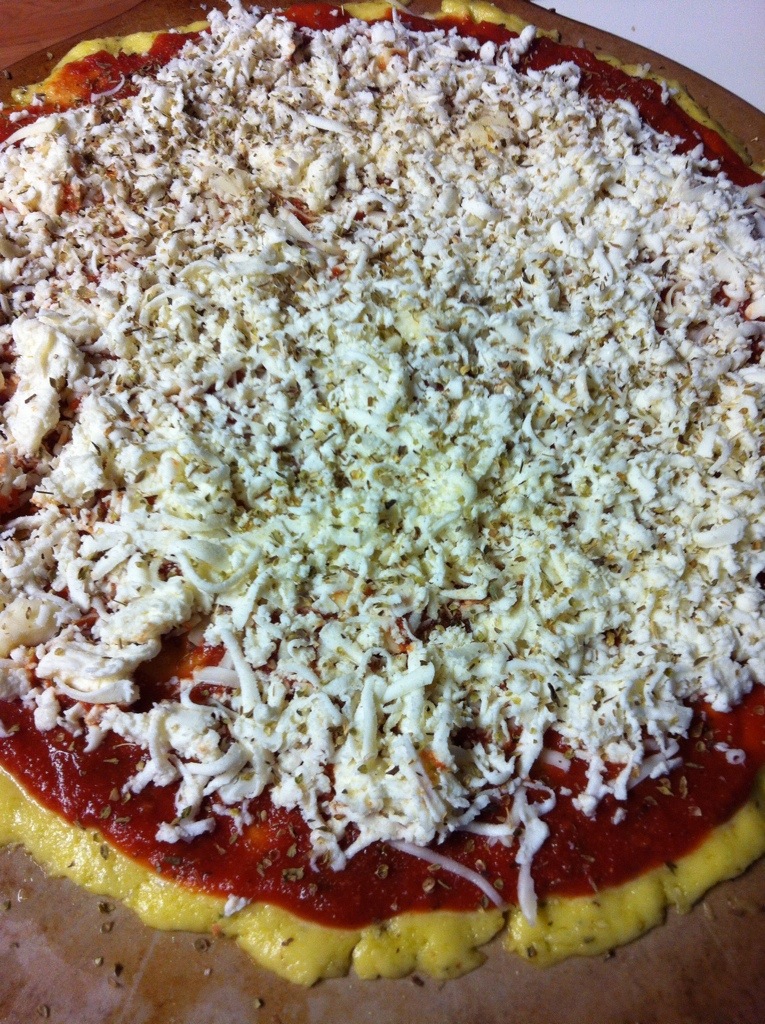 This is the beginning of a beautiful thing-gluten free pizza.
If you have ever tried to make gluten free pizza from scratch you may know just how awful some recipes and mixes are. Actually most of them are yuck. There is just something about rice and soy and sorghum flour that does NOT scream "pizza!" And I have never been able to pick a piece up with my hands as my Italian-from-Long-Island self would like to do. Until now that is.
Let me introduce you to Chebe pizza crust mix. This is a grain free mix that uses manioc flour which is a starchy root vegetable. Add some eggs and milk and you've got a chewy crust you can pick up in your hands! It's so simple even I can do it 😉
The box calls for adding grated cheese but I skip that. It can be made with or without milk and we have done both. I add milk when I have it for the calcium. Then I just follow the directions to make the crust, spread it on my pizza stone, add cheese, garlic powder and oregano, bake it 15 minutes and voila!
I find that greasing the pan is helpful for spreading the dough. And don't spread it all the way to the edge because it tends to "grow" and fall off the pan. The oregano gives it authentic pizza taste. A few dollops of leftover ricotta or pieces of pepperoni are good too. I don't get more exotic than that because I am a pizza purist and my favorite is plain.
Now, there are also "paleo" ways to make pizza if you are super low carb, and we have tried those too. I have tried coconut flour-ew. Too sweet.
Meatza? Kinda good. Spread ground meat in a pan as your crust. Add sauce and cheese and bake.
Eggplant? Surprisingly good. Grate an eggplant, add an egg and a cup of grated Parmesan cheese. Bake on parchment paper 15-18 min, flip and bake again for about 10 min. Then add toppings and bake til done. If you practice this one, eventually you can pick it up. You may have to adjust measurements.
The reason Chebe wins in our house is price. It's about $2.50 per box when we buy it by the case. Add $3-4 for cheese and $.99 for a can of organic tomato paste to add to our homemade sauce and we have a gluten free pizza for $8 that feeds all 4 of us plus one breakfast in the morning for yours truly (if it lasts that long).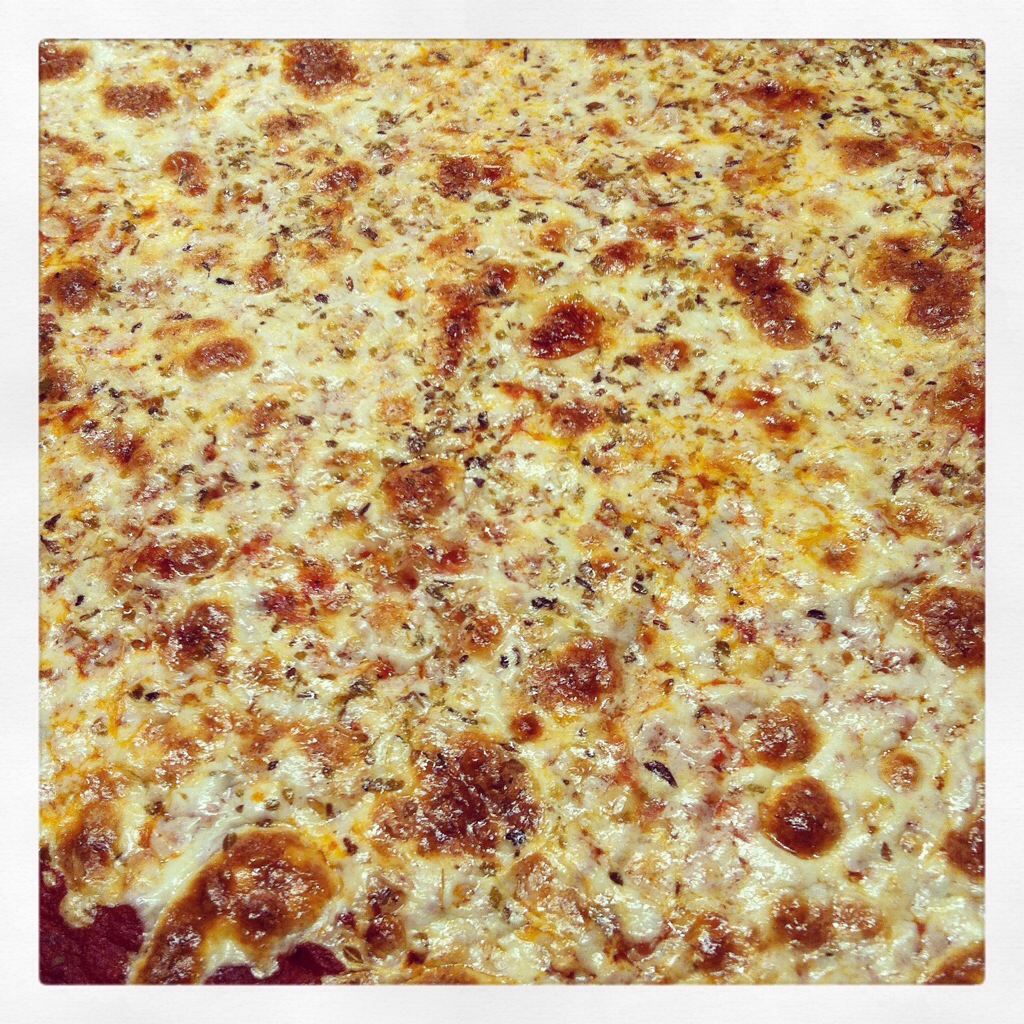 Can't you smell it? Mmmmmmm…..
Enjoy!
ps-for those of you who aren't gluten free, I suggest the from scratch recipe from Cooks Illustrated magazine. Cheap and really really good!