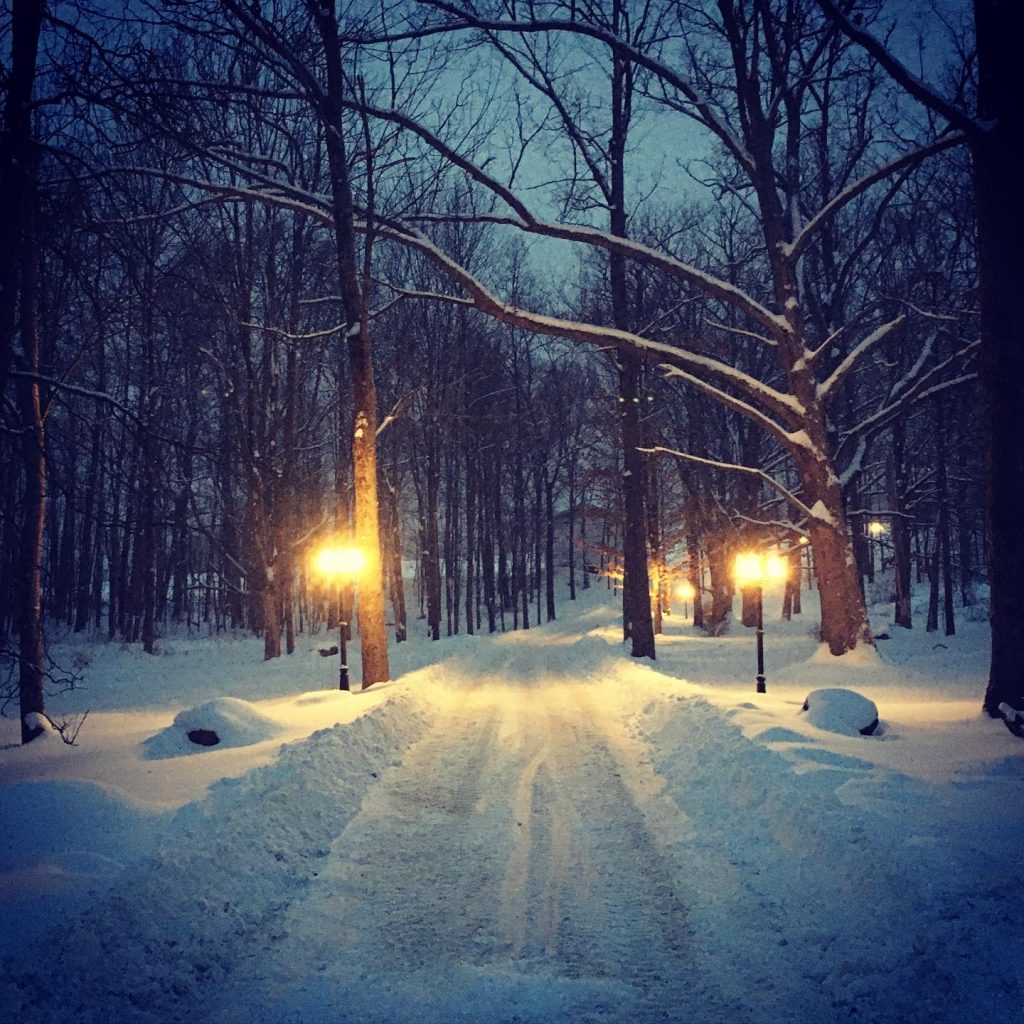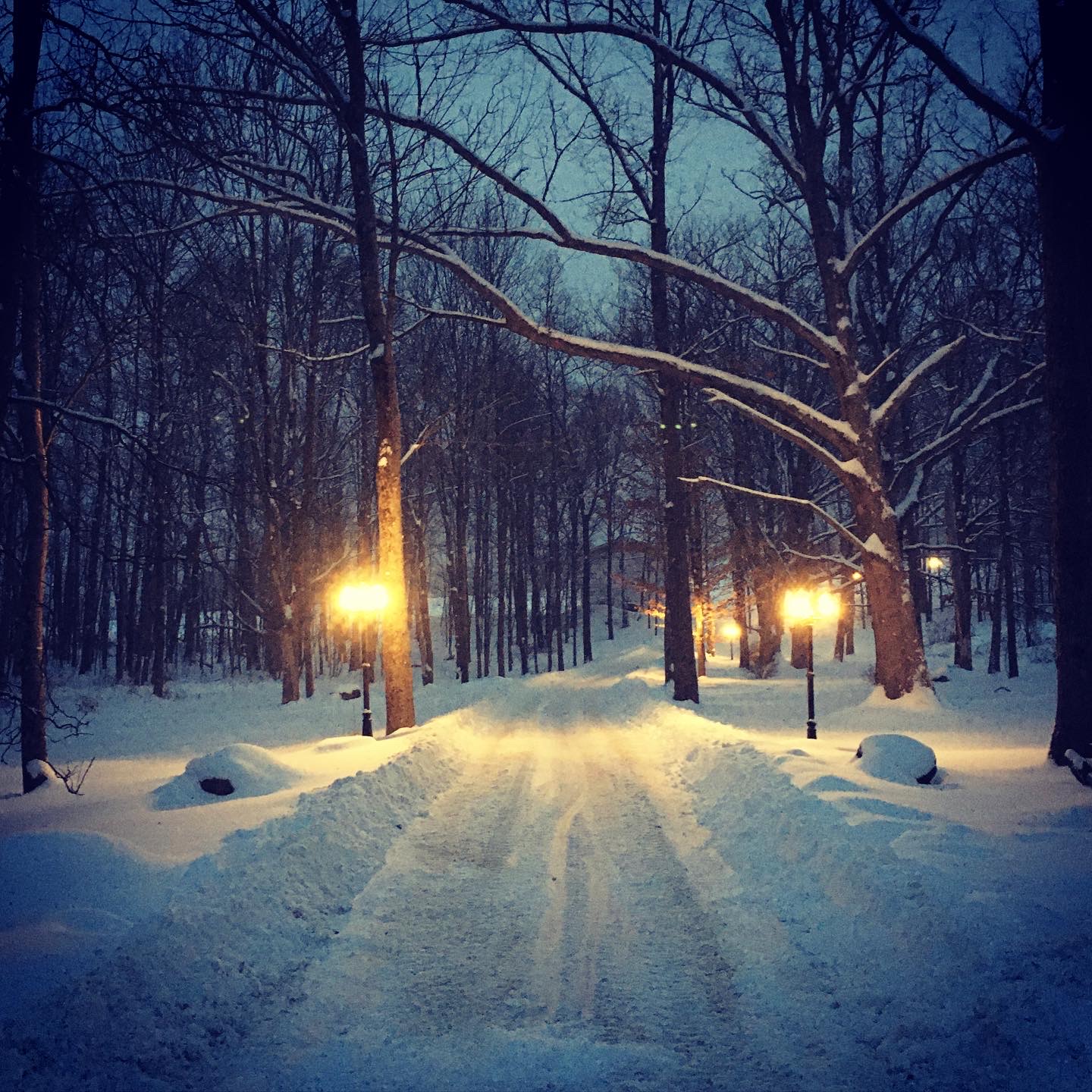 Greetings and salutations! This photo is from my "neighborhood" walk last evening. My neighbors have lampposts lining their driveway and at night with the snow it reminds me of Narnia every time I walk past. Isn't it lovely? I think right now we all need more lovely things…
This is a very odd time, don't you agree? Here we are in the middle of a pandemic and yet if you stop to think about it, the world moves on. It doesn't matter much if we get sick or even if we die, the world keeps spinning on its axis and trekking around the sun just like always. The seasons pass and time marches on. Nothing stays the same yet it does. The basic laws of the universe don't waver much: things are born and things die. Hit repeat. Nothing for us to do but go along and perhaps remember that we too will die and nothing can stop that. Memento Mori.
This week I am (barely) working from home due to this "thing" that's going around. It's a bummer when even your strongest pot of coffee tastes like you waved a coffee bean over it and you can't even smell a bottle of full on peppermint essential oil. Salt is my new BFF: since Sunday morning the only things I've been able to taste have been French fries, a cheese sandwich and pork rinds. Chocolate? Nope. My smoothies? Nope. Coffee? See above (but I can still tell it's coffee). Chicken soup was detectable by adding cheese flavored cauliflower crackers to it. This is the damnedest thing.
Note: I am sitting here writing and I took that photo on a wonderfully cold snowy walk last evening, thus I am clearly not dying nor really suffering all that much. My husband had the same (which is likely how I got it-after a week of coughing and snoring on me all night he asked, "Maybe I should isolate myself?" Heh. Yeah. Too late.) and he is recovering well except he has no taste at all so perhaps there is some karma in the world… So please don't be overly concerned but if you would drop off a loaf of gluten free bread, that would be swell.
All things considered, I couldn't have chosen a better time to be sort of ill. God is good and this is a slow week at work coupled with a nice snow storm to slow it further. I wouldn't have been going too far if I was going out anyway and at the moment I have no one to see at all on Thursday. This is highly unusual as I have been booked for weeks since November. It pays to let God plan your unplanned things. I'm going to just enjoy the snow and maybe one of these days I will actually take a nap.
Well, thanks for reading my not terribly profound words. As for wisdom, I recommend not getting sick without stocking up first on bread. That is all. Have a groovy day.